Chicago Movie Tours is a small business based just outside Chicago's city limits.
​We were created in 2019 in order to share our knowledge of classic and contemporary film (and television) with residents of and visitors to Chicagoland.
​
​​​Finally, we are independently operated, woman-owned, and fully insured.​
Best Chicago tour I've been on. Don't miss it!!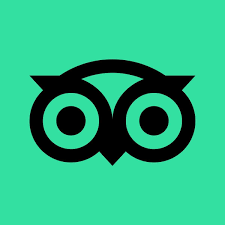 Don't think twice--Just book this tour!!! My husband and I were planning to visit the Art Institute of Chicago during our trip to downtown Chicago. We came across a listing for The Art of Ferris Bueller tour, and as big fans of the movie, we thought it would be an excellent add on for our museum visit. What a great decision as the tour was fantastic! We learned so much and had a blast! The reason this tour is unique is because Kelli, the tour guide, is not your average part-time guide who has learned a script. She is educated in the humanities and has a PhD in Film Studies. The way she interwove scenes from the movie (on her handy dandy tablet) with the art on display and her own insights into filmmaking was incredible. On this tour you not only learn things about Ferris Bueller's Day Off that you didn't know, but you also get a very insightful lesson on relevant art history. We absolutely loved how Kelli achieved all this in such an entertaining and engaging way. This tour is perfect for a range of ages and whether this is your first visit to the Art Institute or you have been many times before. We suggest giving yourself an hour or so before the tour begins or planning to stay after to enjoy other areas of the museum as well. I have to stop now...I need to go sign up for more Chicago Movie Tours. We're hooked!
So glad I made the decision to attend my first tour with Chicago Movie Tours (Dark Hollywood in Chicago at Oz Park). The tour was fun and interactive. Kelli did a fantastic job of presenting and leading! She was a joy! Different mediums were used (book, photo, video, examining statues on the tour, & stories) to share history and movie knowledge. I learned a lot of information that I've been excited to share with others! Kelli did a wonderful job bringing Chicago and (multiple) movies together on this tour. Looking forward to attending more tours!