Get up close with art featured in the movie 'Ferris Bueller's Day Off'
⭐️ 2023 FREE MUSEUM ADMISSION!
Illinois residents are admitted into the Art Institute of Chicago free on Dec. 1, 8, and 15. Learn more about this special deal.
In Ferris Bueller's Day Off, the scene that takes place inside the Art Institute of Chicago lasts only 2 minutes. But it is certainly one of the most memorable. That's why Chicago Movie Tours has created an entire tour around it.
Yes, really.
NOTE: This walking tour does not include admission to the Art Institute of Chicago.
Your Ferris Bueller walking tour starts with a 5-minute history of the Art Institute of Chicago.
Then, you spend the rest of your time moving in and out of galleries, not only looking at the artwork featured in Ferris Bueller's Day Off, but also hearing facts, stories, and quotes about the 1986 American teen comedy.
In total, you'll visit 3 floors of the museum; see 16 pieces of art; and leave with an appreciation of the works, their relationship to characters, and their placement in the camera's frame.
Private Tours
Yes, you may book this tour as a private or group tour!
The private tour price listed below is a flat fee for up to 10 guests. If you have more than 10 in your party, please contact us so we can accommodate you.
Start/End Points
The tour starts in the Modern Wing of the Art Institute of Chicago, Griffin Court, by the staircase/chairs. This is NOT the Michigan Ave. entrance with the lions. Please arrive about 10 min. before the tour begins.
Museum Admission
NOTE: This tour does not include the price of admission to the Art Institute. For ticket prices, please refer to the museum's ticketing chart. Admission to the Art Institute is free for members and children under 14.
Waivers
Guests must initial a digital general waiver of liability with Chicago Movie Tours when they book.
Parking/Transportation
By Car: The Millennium Garages are located underground, below the parks adjacent to the museum. Public Transit: The Brown, Green, Orange, Pink, and Purple 'L'train lines all stop above ground at Adams/Wabash, one block west of the museum. The Red and Blue lines stop underground at Monroe, just a few blocks away.
Accessibility
Elevators are located throughout the museum for access to all levels.
What to Bring
Checkrooms are currently open and free for all visitors. Bags and backpacks larger than 13 x 17 x 4 inches are not allowed in the galleries and must be checked. Water bottles are allowed, but they must be stowed in a bag when guests are in spaces that house art.
Restrooms
Restrooms are located throughout the museum on each level.
Children
Guests ages 10 and up can attend.
Photography/Video
Non-flash photography is permitted in all permanent galleries. Tripods, selfie sticks, and video are not permitted.
Cancellations and Refunds
You may cancel or amend your reservation 48 hours or more before the tour departs. Read more Tour Terms and Conditions.
Ferris Bueller's Day Off (1986)
If you're interested in exploring more than one film with us, check out our full list of guided walking tours.
Expert tour guide commentary, including little-known facts, stories, quotes, and theories about the 1986 teen comedy

Visual and audio media to enhance your experience

Solid overview of the world-famous museum

Plenty of Instagram opportunities

Mini (Ferris-themed) goodie bag!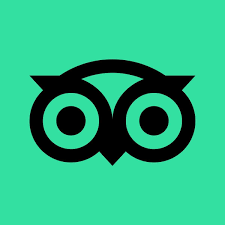 Don't think twice--Just book this tour!!! My husband and I were planning to visit the Art Institute of Chicago during our trip to downtown Chicago. We came across a listing for The Art of Ferris Bueller tour, and as big fans of the movie, we thought it would be an excellent add on for our museum visit. What a great decision as the tour was fantastic! We learned so much and had a blast! The reason this tour is unique is because Kelli, the tour guide, is not your average part-time guide who has learned a script. She is educated in the humanities and has a PhD in Film Studies. The way she interwove scenes from the movie (on her handy dandy tablet) with the art on display and her own insights into filmmaking was incredible. On this tour you not only learn things about Ferris Bueller's Day Off that you didn't know, but you also get a very insightful lesson on relevant art history. We absolutely loved how Kelli achieved all this in such an entertaining and engaging way. This tour is perfect for a range of ages and whether this is your first visit to the Art Institute or you have been many times before. We suggest giving yourself an hour or so before the tour begins or planning to stay after to enjoy other areas of the museum as well. I have to stop now...I need to go sign up for more Chicago Movie Tours. We're hooked!
This was a fantastic tour. Kelli was really great at showing was the art and how it related to the film. Great tour if you grew up watching this film.