Explore 10 movie locations and their ties to Chicago art, architecture, and history
On this guided walking tour (approx. 2 mi.), get ready for a solid overview of Chicago's longstanding role in film!
Sure, you will experience the expected (e.g., gangsters, Batman, Ferris Bueller). But you will also encounter lesser-known subjects like silent film tie-ins and film noir.
And along the way, you will see some of the city's most well-known works of art and architecture, and learn about their links to cinema.
This one's a multi-layered tour to help you discover Chicago through film!
Your Chicago movie highlights walking tour starts outside the Chicago Cultural Center, next to a bronze cow with a few secrets to share, one involving TV talk show host and actress Oprah Winfrey.
Then, you'll descend into the bowels of Chicago's Millennium Station, where The Dark Knight once set up camp to film that now-famous Batpod scene.
Other stops along your way include Daley Plaza, the Marquette Building, Calder's Flamingo, and The Berghoff Restaurant, all of which we will relate to Chicago's thriving film scene.
Private Tours
Yes, you may book this tour as a private or group tour!
The private tour price listed below is a flat fee for up to 10 guests. If you have more than 10 in your party, please contact us so we can accommodate you.
Start/End Points
The tour starts at the Bronze Cow outside the Chicago Cultural Center, 78 E Washington St. The tour ends at the Art Institute of Chicago, 111 S Michigan Ave.
Waivers
Guests must initial a digital general waiver of liability with Chicago Movie Tours when they book.
Parking/Transportation
By Car: Nearby Millennium Garages are located at Grant Park North Garage (25 N. Michigan Ave), Grant Park South Garage (325 S. Michigan Ave) and Millennium Park Garage & Millennium Lakeside Garage (5 S. Columbus Dr). Public Transit: From the elevated lines, exit at Washington/Wabash and walk east. From the subway, exit at Lake (Red Line) or Washington (Blue Line) and walk east.
Accessibility
Elevators are located throughout the buildings we enter. Ramps are located outside our route and along city sidewalks.
What to Bring
Please wear weather-appropriate clothing. Tours run rain or shine.
Restrooms
Public restrooms are available at 2-3 stops near the start of the tour route.
Children
Guests ages 10 and up can attend.
Photography/Video
No video or audio recording of the tour, but take as many pictures as you'd like!
Cancellations and Refunds
You may cancel or amend your reservation 48 hours or more before the tour departs. Read more Tour Terms and Conditions.
Southside with You (2016)

The Dark Knight (2008)

Barbershop 2: Back in Business (2004)

The Lake House (2006)

My Best Friend's Wedding (1997)

The Fugitive (1993)

The Untouchables (1987)

Ferris Bueller's Day Off (1986)

The Blues Brothers (1980)

City That Never Sleeps (1953)

The Stranger's Banquet (1922)
Expert tour guide commentary, including little-known facts and stories from Hollywood's and Chicago's pasts

Guided access inside locations where movies and TV series have filmed

Visual and audio media to enhance your experience

Plenty of Instagram opportunities

Mini goodie bags! 💙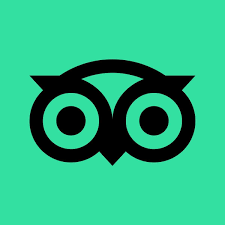 Our group had an amazing time on the Chicago and Movies Highlights Tour! We planned our company retreat, "Summer Fun Day," around learning and celebrating Chicago films, and our tour guide Kelli did a wonderful job educating and entertaining us. We would definitely recommend taking this tour if you are a Chicago visitor or a native looking to learn more about the city!
What a fantastic tour! Kelli is a true expert in film and knows how to share her expertise in a fun and unique way! She took us to several locations in the downtown area of Chicago where scenes from well known and lesser known movies were filmed. Armed with a handheld screen, she was able to make those scenes come alive as she shared different techniques that the directors used to get just the right few seconds of film. And it was right where we were standing! I've visited Chicago about a dozen times and this is now my FAVORITE tour!! Bravo, Kelli!! Thanks for the wonderful memory!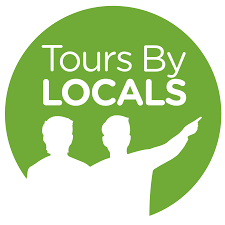 Kelli Marshall is incredibly warm, friendly and intelligent. We contacted Kelli in advance of our tour and mentioned some things that we hoped to see, specifically locations from movies made in Chicago, also outdoor art and The Art Institute of Chicago. She tailored our walking tour in the area around The Art Institute in such a great way that included many things we discussed seeing plus many more locations & art of great interest that we didn't expect. Kelli knows her stuff!